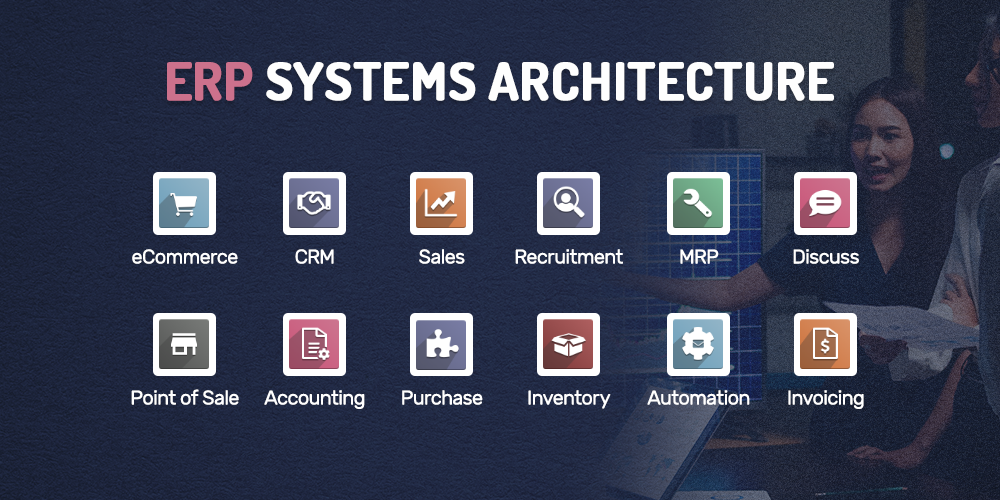 Are you curious about the architectures, structures, and complexities of the latest ERP systems? Do you want to have a brief overview of these processes? Well, guess what, you are at a right place! We explain all the nitty-gritty of ERP systems architecture in this blog.
Almost all small, medium and large business enterprises use advanced ERP systems one way or the other. Some business enterprises use them for easy integration and customization of all business modules, some others use them only for specific modules while still relying on traditional manual work structures. The point is, what is special about their architecture and structure that they have become indispensable for contemporary business organizations.
First, the basic three functions these ERP systems perform are automation, integration, and optimization. They make manual tasks more transparent and easier to take care of; integrate business modules so that all information is in front of you at the same time and hence making business decisions become easier, and customize the parts where you want automation and integration as per the needs of your particular business enterprise.
Second, understanding the basic architecture of ERP systems is crucial. This architecture expresses the relationship between hardware, software, and company rules and structure. Therefore, the ERP architecture is about the intermingling of human business operations with technology to increase business efficiency and productivity.
Third, advanced ERP systems offer a centralized database so that you have an all-in-one business solution having all business modules integrated. This eases the decision-making process making sure everyone is working off the same centralized data.
Thus, if you want to integrate, automate, optimize, and centralize- in fact, ease the overall business process and management- contact us for more details. We offer cost-effective, Odoo ERP solutions and can customize according to your needs.