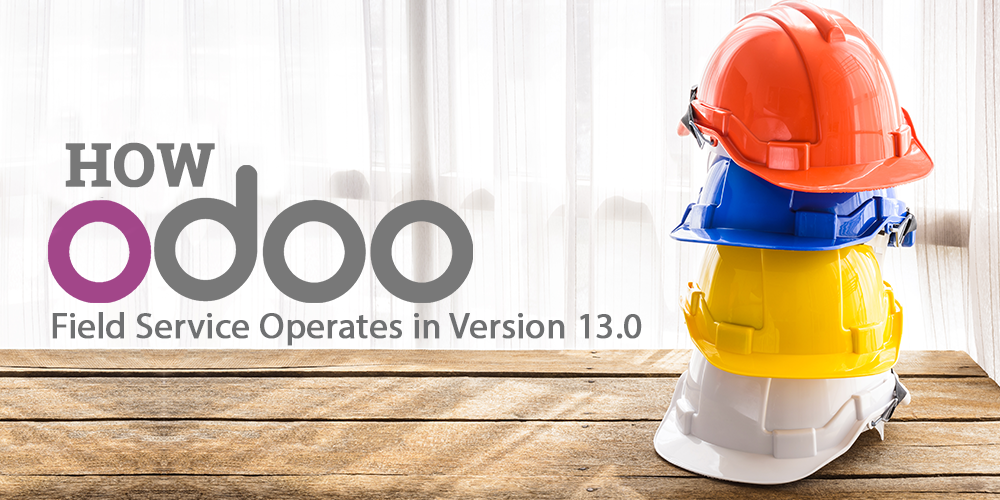 Odoo Field Service version 13.0 has some of the finest features. It has all that you require to provide effective and smooth field services for a variety of businesses. Odoo ERP has proved to be substantially effective for especially small and medium enterprises (SMEs).
Odoo Field Service Management helps in repairing, installation, construction, and delivery of on-site services for homes and businesses. It operates in markets such as manufacturing, utilities, and consumer market. It requires special configuration options in the form of fixed assets, asset relationships, advanced scheduling tools, and geospatial awareness to operate fully. It is accessible both on desktops and mobile phones.
Furthermore, Odoo Field Service schedules your appointments, assigns tasks to employees, plans your routes, tracks your working time, sells products, designs custom worksheets, invoices your services, and provides quotations. It also tracks your working time and signs your reports
electronically for better security.
Odoo Field Service Management assigns clear roles to field serviceman, customers, and operators. It makes their collaboration easier. Serviceman takes care of assigned jobs, sets rates for hours, checks invoices and earning, and uses geolocation features on mobile apps. Customers place job requests, track request progress and check invoices. Operators are responsible for the back-end management, location-based configuration, and data insights.
Key Features of Odoo Field Service Management Includes:
• Job Management
• Automatic Job Assignment
• Configuration Services
• Customer Invoices
• Express Services
• Job Analysis
Lastly, Odoo Field Service is completely combined with other Odoo apps such as Odoo Projects, Sales, Invoices, and Timesheets. Therefore, save your field service cost and enjoy a sophisticated flow of services.