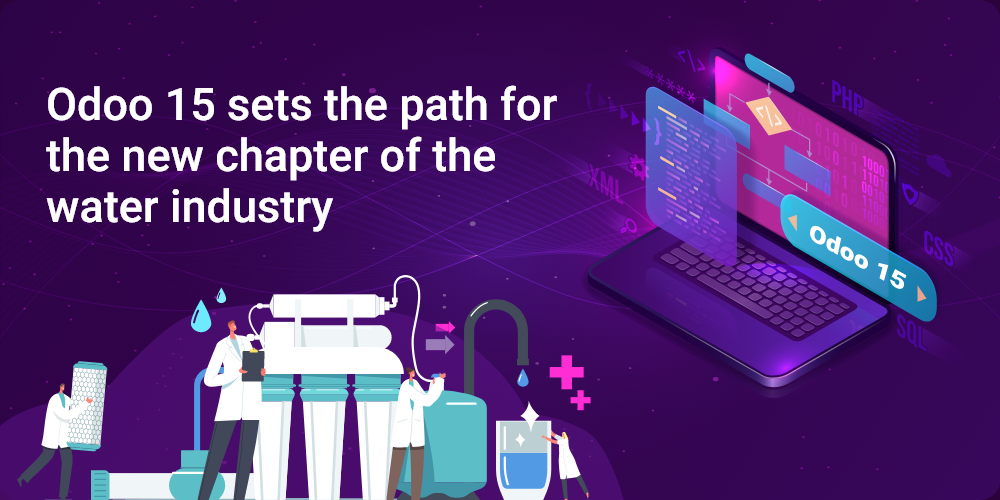 What has 2021 taught us about water? We don't have much of it!
As per Nasdaq reports, the world bank estimated a loss of around 6% GDP by 2050 for countries in the region of West Africa to the Middle East. While in the United States, the top remaining concerns for the water industry include updating infrastructure, receiving financing for capital improvements, and the availability of long-term water supplies due to drought, climate change, and extreme random weather conditions. President Biden proposed the infrastructure plan to address some of these challenges, including $111 billion to upgrade U.S. water infrastructure. The government wants the industry to upgrade to a thriving industry for years to come.
So, what does that mean for our small or medium-sized water companies? Think fast and stay in advance of the game on strategy and business intelligence!  One of the first disruptions in the water industry is the importance of intelligent network technology! Would one suggest an open-source ERP solution?
Intelligent water network solutions improve the quality of physical water infrastructure by collecting and analyzing data in the best way possible. A customized enterprise resource planning software for the water industry is the way forward. Customization creates more efficiency in your company's system. Intelligent end-to-end water networks offer businesses the opportunity to improve productivity and efficiency while improving customer service.
So, what better technology than Odoo 15! Let's discuss certain key features better suited for the industry;
Field service management: Field service management (FSM) is vital for the water industry in streamlining installation, service, or repairs of systems or equipment. When an employee is on-site, all services and actions are easy to register or plugin.
Appointment Calendar: Your clients can have the opportunity to choose the meeting type and who they'd want to have in the meeting. The client gets to choose their preferred time slot based on availabilities.
Subscription modules:  The Odoo subscription module provides clear contracts and easy, automated invoices, even paying taxes.  SM is essential for reoccurring sales, keeping the churn under control, and having reports on the company's main KPIs: MRR, ARR, retention, churn, upselling, etc.
Odoo 15 is new and fresh in the market; it is the best way forward in the new water infrastructure and how new modules should be created to stay ahead of the competition. The focus must be on other relevant matters versus outdated and archaic systems. Move forward with Odoo15!