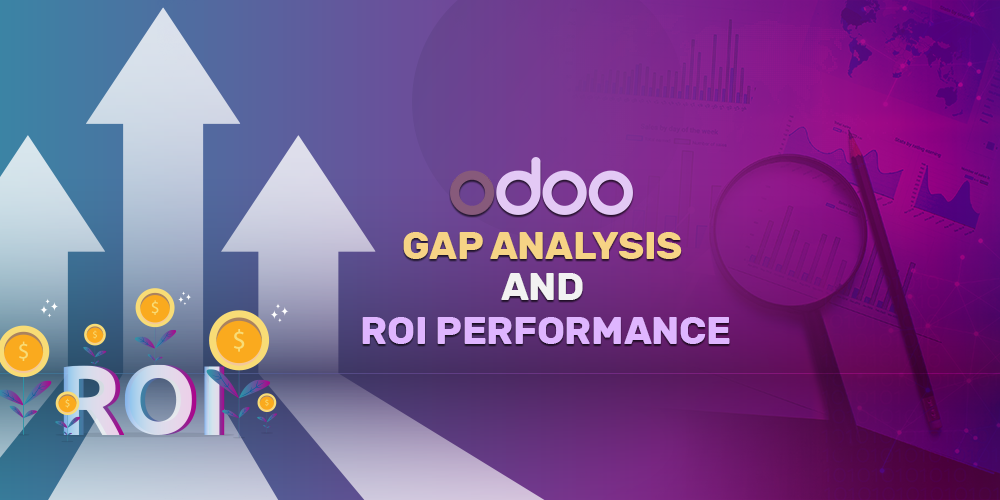 If you are a small or medium business enterprise and are confused between whether to go for an ERP solution considering costs and the ROI (Return on Investment), we are writing this blog for you. We explain how Odoo GAP analysis helps you make a decision regarding where exactly you need to upgrade your existing manual system, or is it more productive to automate the whole system for enhanced business efficiency?
Let's first understand what is Odoo GAP Analysis?
As the word "GAP" suggests, Odoo GAP Analysis essentially focuses on the gap between your existing manual, automated, or semi-automated/semi-manual working system and the Odoo ERP. It tells you which modules need to be automated using the ERP tools to save costs, reduce inefficiency, and increase productivity. It compares and contrasts, using thorough research analysis, what positive changes Odoo will bring to your organization once it is implemented. It provides you with cost estimates for using business modules with and without Odoo. For all these reasons, Odoo GAP Analysis is essential to provide you with a thorough explanation of why or why not you should automate and streamline your operations with Odoo. The final decision is always yours since Open source Odoo ERP gives you complete independence to customize and expand in future at your own behest without bounding you with future licenses and contracts.
Moreover, let's briefly explain what other problems Odoo GAP Analysis helps you solve:
Provides you answer for questions related to government regulations and how to deal with them legally and effectively.
Explains key steps to improve productivity, reduce cost, and increase efficiency.
Frames reports to influence important key decision-makers.
Improves communication inside and outside of an organization.
Makes estimates about future potential of business expansion.
Resolves confusion vis-à-vis your global growth and expansion in future.
Thus, if you are thinking about all these important questions and about whether or not an ERP solution suits your particular business, you can resolve this riddle through Odoo GAP Analysis. We, at Comstar USA, implement, customize, and expand your existing business using Odoo ERP tools at an effective cost. Reach out to us for more details, and we will be happy to be in touch!