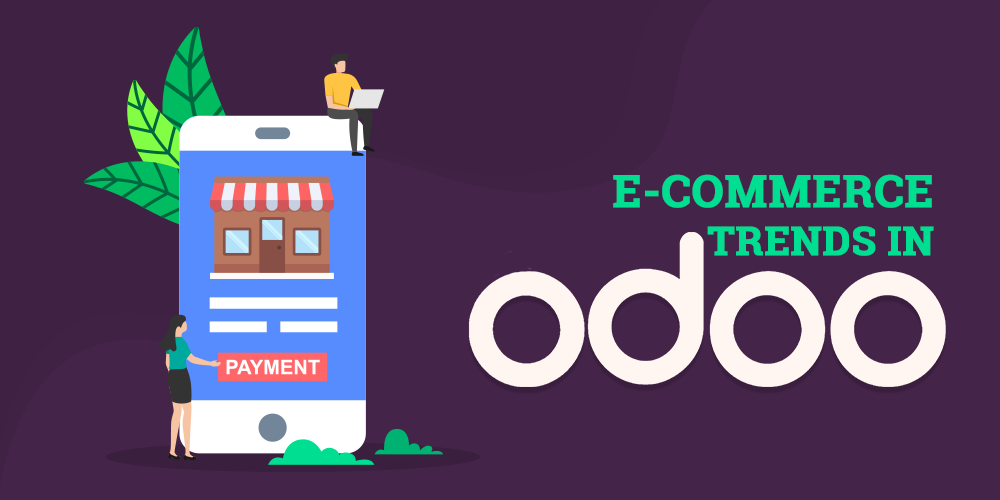 The E-commerce industry has become one of the rapidly growing industries in this time and age. Everyone wants to get products and services delivered without any hassle. E-commerce serves that purpose with excellent execution.
It's estimated that by 2021, global e-commerce will contribute to $5 trillion with Asia leading the market having North America and Europe at second and third. Hence, there is a lot of demand and scope for e-commerce no matter which part of the world you live in.
In the e-commerce sector, Odoo ERP has emerged as an influential resource for small, medium and large enterprises. It not only makes e-commerce easy and flexible but also keeps up with new trends and latest typography techniques. Adding to that, it also provides harmonized information and a great visual appeal.
Some key parameters to make your e-commerce websites appealing are:
A) You have to be catchy and trendy without being cliched about the content, and the way information is presented.
B) Harmonized information and the use of hidden menus (hamburger menus), so that massive information is not bombarded at any single place.
C) Perfect aesthetics, designing, and typography attract more customers.
Furthermore, let's talk about ten key features of Odoo e-commerce:
Phenomenal Product Pages (with concise and clear product descriptions)
Improved Designing and Editing (along with well-organized addition and removal of new and old products)
Easy Checkout (easy transactions without wasting any time)
Integrated Payment Methods (easy payments with PayPal, Visa, Credit or Debit Cards and Bitcoins)
Tracked Shipping (efficient tracking and integration via various shipping services)
Cloud-Based Solutions (with a login ID, keep track of your daily transactions anywhere anytime)
Scalability (properly customizable for more users and new increasing demands)
Variety in Modules (different modules for different e-commerce businesses)
Perfect Customization (for emerging business needs and new trends)
Low Cost Implementation (cost-effective as compared to its competitors, provides free licenses)
Odoo E-commerce is easy, flexible, and efficient as it customizes business operations of small, medium and large enterprises. It provides popular trends for your eCommerce website.