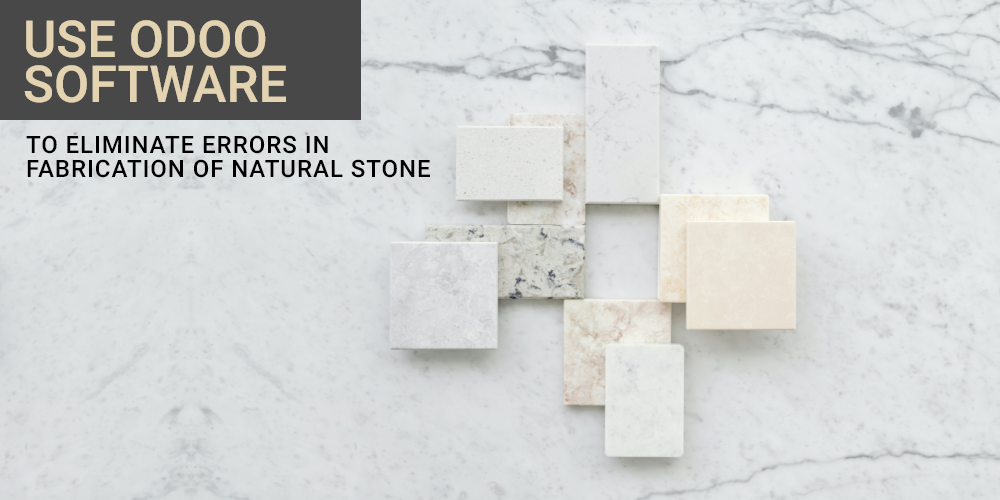 Natural Stone is Naturally Difficult!
In the world of natural stone, you find more problems than solutions when dealing with these various raw materials at hand. The result might look exquisite, but the process is far from seamless. What could be the reason for this? Why are natural stone installations overtly complex? ComstarUSA is here to explain the problem better and give you the right kind of solution.
The first problem faced in the Natural Stone industry when taking orders is that the sales team needs extensive expertise in writing up the sales order to ensure accuracy, quality, and reasonable estimate. The process is expensive, time-consuming, and prone to error. Such high expenses are because all sales individuals need rigorous training to ensure they don't make mistakes, which is unrealistic for any employee. Oversight will inevitably occur when there are many vital components; this negligence can occur anywhere from scheduling, templating, fabrication, and installation. When every slab matters, then a mistake is not an option!
Once the missteps have occurred, the drawbacks and losses that one is likely to face are; customer satisfaction issues, wrong estimates, scheduling issues, rework, and wasted slabs deadstock. So how can one prevent these problems? How can your organization save itself from significant losses? Simple, get the right tools!
ComstarUSA has actually customized Odoo implementation for the Natural stone industry, making the process a great deal easier! The process is quite simple: writing the sales order and estimating to the client all the components and services are accounted for within the Sales Order feature. In other words, ComstarUSA has created an airtight feature within Odoo where nothing can go astray. A salesperson is guided through the process not to miss critical components or service items. Yet they can add additional components, make notes, and save special instructions—all attached to the sales order, including the template (see attached). ComstarUSA's purpose was to customize the components and quantities included in the sales order.
People who get natural stone fixtures installed in their homes demand perfection; hence, no room for error- every error is an expensive redo!
We at ComstarUSA will eliminate your loss of stone to scrap! We can be part of the process every step of the way, ensuring that you can focus on quality and esthetics and not be caught up in the mistakes.
Please see the diagram below to understand further our sales order feature and how it can be used for you.