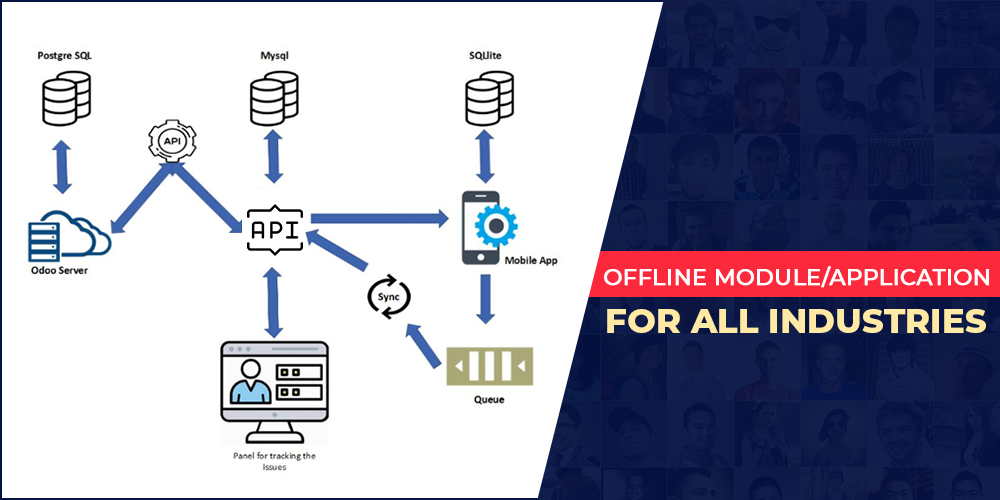 Are you looking for offline modules to take care of your field service management and sales management? Well, this blog is for you then! We will explain why and how Odoo perfectly suits the offline module ERP demands to ease business processing.
Comstar USA provides an offline module that works with Odoo. This module provides the ability to work with your mobile phone even when you are in a no service area. When the device comes within a service area or when the network service is restored, the Comstar offline application automatically synchronizes with the Odoo server. A sales person or a field service person can download their work and then work offline performing key business functions.
Synchronization Modes
• Automatic Mode
When set to this mode, the device will synchronize with the Odoo Server and will remain in synch when network is available. When the network is not available, then the mobile device will store the information in local store along with a time stamp. This timestamp is then used when the network connectivity is restored to synchronize.
• Manual Mode
This feature gives the user the ability to request data synchronization with the Odoo server. The offline application has a button, which the user can press to initiate this request. The offline application once again will use the time stamp to determine the most recent update and use that to synchronize with the Odoo host.
Functional Features
• Sales (CRM)
The Offline application provides the salesperson with the ability to create a lead and convert it into an opportunity or work on an existing opportunity. A salesperson can also create a quote from opportunity and confirm the sales order. While creating the quote, the sales person has access to any promotions, discounts, and financing options in effect at that time.
• Field Service:
The Comstar offline application provides the service person with the ability to perform their tasks on client location. Service representative has access to edit their task, start/stop the timer and complete their worksheet. In addition, a service representative can also create invoices, get signatures, and accept payments while doing all this in an offline mode and with no connectivity.
If you want more guidance about offline modules of Odoo and its compatibility with specific business modules, reach out to Comstar USA, and we will guide you further!