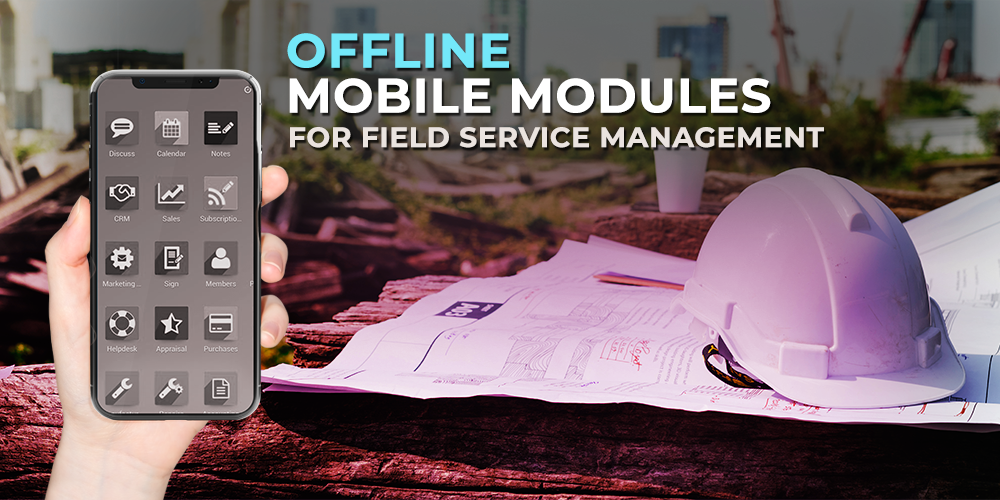 Offline modules play a key role, especially in taking care of business operations where internet availability is not reliable. Are you looking for an advanced, integrated, and robust offline module to take care of remote business operations flawlessly? Well, in this blog, we explain specific features of offline modules related to field service management. You will see how Comstar USA and its offline modules make the field service management process effective even when there is no network connectivity.
Firstly, there are two types of synchronization modes for an offline module to connect to the Odoo server. The automatic and manual synchronization modes. In the automatic mode, the device automatically synchronizes with the Odoo server when network availability is there. When the network availability is a problem, the mobile device automatically stores the information using a timestamp. This timestamp is then used to synchronize network connectivity. In the manual mode, the user can easily request data synchronization in the Odoo server. The button attached to the offline application is used to initiate the request. Then it uses a time stamp to make the latest update and hence is easily synchronized with the Odoo host.
Moving on to the field service part, the offline application module offered by Comstar USA provides the field service person great ability to perform installation and service tasks anywhere, anytime. In this manner, the service representative gets access to the customer and equipment data in the offline module. Then the field service person can easily enter time spent and update various equipment and important customer data. In addition, a follow-up appointment can be scheduled also new quotes and sales orders can be generated. The field service representative also easily creates invoices, takes signatures, and accepts payments, all of it without relying on internet connectivity.
If you want to get the offline odoo field service app to ease your field service management and operations, reach out to Comstar USA.