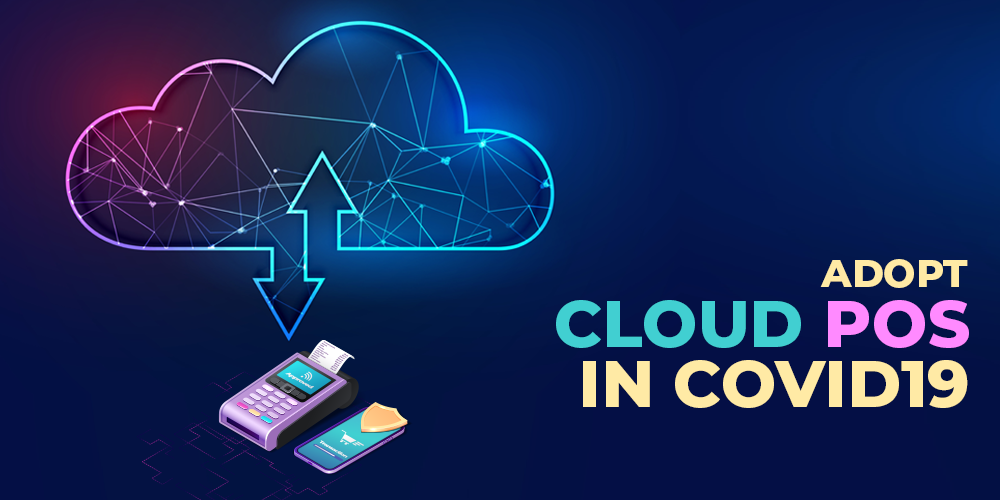 The Covid pandemic has prompted positive changes in all sorts of businesses at all levels. The business enterprises' response to automate their business activities amidst the pandemic was exceptional. They used advanced technology, video conferencing, and Enterprise Resource Planning (ERP) to take care of customer needs in new, innovative ways.
Amongst many business industries, the retail sector has also been influenced by post-Covid business changes. Customers are making online shopping their habit, and the experts are forecasting that such practices will have lasting consequences even after Covid is gone. In this blog, we discuss specific benefits that Cloud PoS brings to the retail industry, especially for retail stores. We explain how and why Cloud PoS is better than traditional PoS systems.
Firstly, let's understand what is a Cloud PoS solution? Unlike traditional PoS systems, Cloud PoS does not require any physical server or device to operate, in fact, it operates in third-party services such as Google Cloud or Microsoft Azure so making PoS management easy, mobile, and flexible.
Now, let's move on to how specifically cloud PoS helps the retail industry update and automate.
It offers easy, real-time inventory management so that you can keep track of inventory effectively and quickly.
It is a fully integrated, all-in-one solution having the same product across all places and digital channels.
It easily relocates old stores and creates new ones as per need.
It takes care of sales with quick pickup and delivery services.
It minimizes stock-outs, so you can easily manage stock quantities.
It offers full flexibility to work online and manage PoS and inventory.
It manages channels and shoppers in a single dashboard.
It increases sales and offers excellent flexibility for future growth, so you do not need to worry about new PoS solutions in the future.
These are all the cool benefits that Cloud PoS brings to your retail industry. From offering integrated PoS and inventory solutions to providing great flexibility in managing work online and taking care of stock quantities anywhere anytime, Cloud PoS is an all-in-one solution. Have further questions about Cloud PoS solutions? Contact us to schedule a brief demo accordingly!