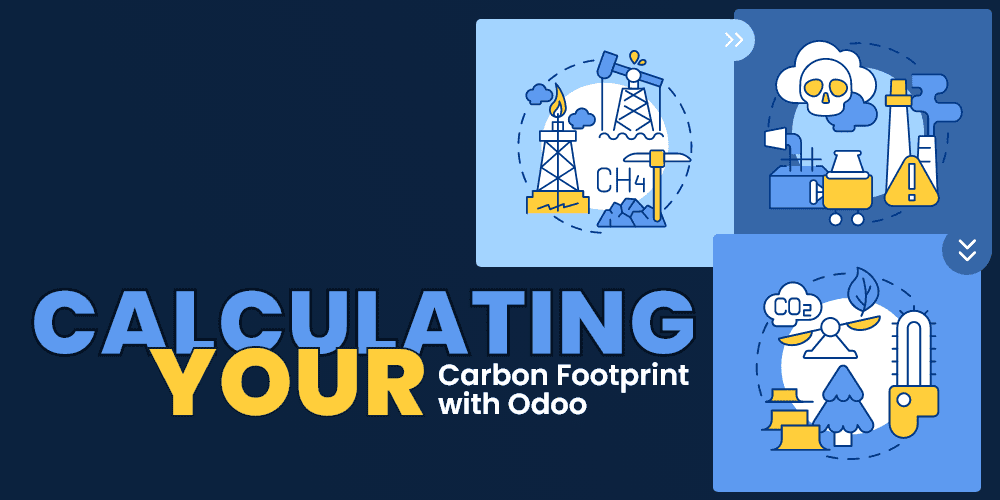 In times of global uncertainty, a startup usually faces roadblocks and setbacks; in all of this, we still have a responsibility to the planet earth. In 2015, the United Nations created a blueprint for humanity and the environment through 17 sustainable development goals (SDGs). On those goals, specifically, number 13 is about climate action and what actions need to take place to combat climate change and its impact. What does that matter to our privately owned businesses? Well, it does! Our world is facing the worst times when it comes to controlling global emissions and inevitably impacting the environment and global warming; that means we all have to play our roles and take accountability. What may one do when taking control of this global issue? How can we all monitor our carbon footprint? In the case your company works in steel roof installations, how would you begin the journey of calculating?
Even as a startup, it is responsible for looking into the SDGs. Odoo is the market leader in ERP and digitizing a significant part of your company transactions- it only makes sense that you can rely on it for your company's carbon footprint. How? Where would one insert the process every time some CO2 value usage occurs?
Let's dive into this further and see what the Odoo accounting module can find out for us!   The invoice generation feature on Odoo allows users to send invoices via email over and above this; the accounting module will enable users to electronically send out sales and purchase quotations on various items by email. So now that we have established that all these transactions are paperless, let's move forward to the next part of what we want to improve in reducing CO2. That's simple we monitor every step of our business and insert the information within the accounting app. How does that work out, though? In the case of installing a steel roof, you have the responsibility to calculate your vendor's CO2 value in your billing and the installation process to the customer. Thus, one must look deeply into the CO2 matter transferred from suppliers to customers and calculate that information into the accounting module. In the module, you have options for purchase and sale provided by Odoo, and those are your first steps in digitizing your carbon footprint. Once you have that data in your system, you can see how much ecological impact your business is causing by configuring the CO2 value per unit. Ultimately, your company can generate a CO2 balance sheet and a profit and loss statement. One should understand that it is up to the company to place the default value for CO2 emission.
SDGs have made our goal very specific, even as a small or medium company. We know what is required and, in turn, need to monitor the negative impact our business may have on the environment. Let Comstar USA digitize your carbon footprint in the most efficient and reliable way.