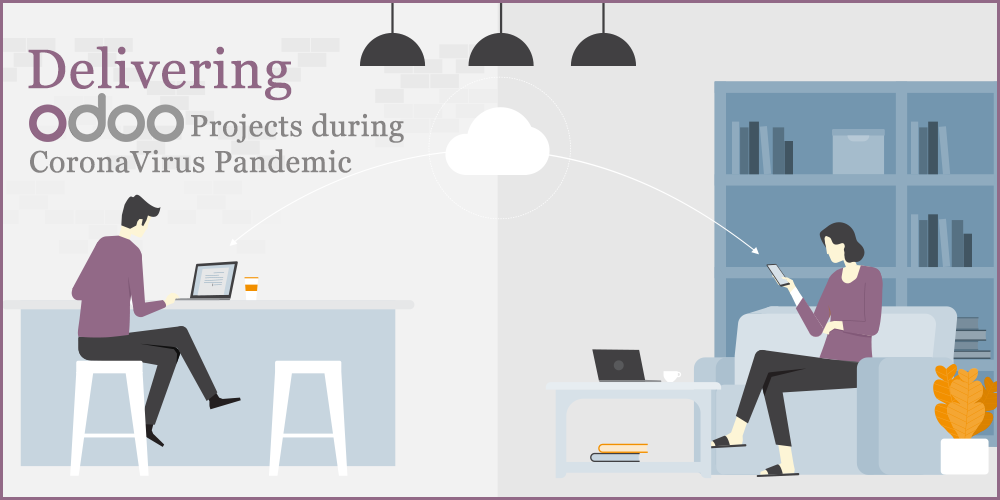 COVID-19, which initially emerged in Wuhan China in December 2019, has proven to be consequential for the world economy. The virus has influenced the social and personal aspects of people's lives as well, where they are restricted from going to markets, gyms, restaurants, and other essential places. Currently, there are 6,267,669 total cases with 373, 961 deaths worldwide as per the World Health Organization. The International Monetary Fund (IMF) estimates that COVID-19 will shrink the world economy by 3 percent or worse.
When lockdowns and "social distancing" become a must, businesses have moved to virtual, online forums to ensure a smooth flow of services. Many companies globally are using the online world to handle business affairs without being disrupted by strict government measures. Odoo, for example, an Enterprise Resource Planning (ERP) for Small & Medium Enterprises (SMEs), is delivering and catering to its clients with the same pre-COVID-19 zeal and zest. Odoo experts are working from home, while staying safe and responsible, and are fulfilling customer's expectations in the best possible manner. They are in constant touch with the clients over virtual meeting rooms. Odoo partners are making sure that their employees are given the same salaries and incentives that they used to get before the virus put everything to halt. Employees are working from home with productivity and efficiency and are meeting the client's requirements on time. Modules such as "close tracking of projects" and "employee productivity time tracking" are used to assess and improve employee performance along with the timely implementation of different projects.
Thus, with remote work services, online access and remote meetings, ComstarUSA as an Odoo gold partner effectively supporting its customers. This has given ComstarUSA the opportunity to expand its customer support services.