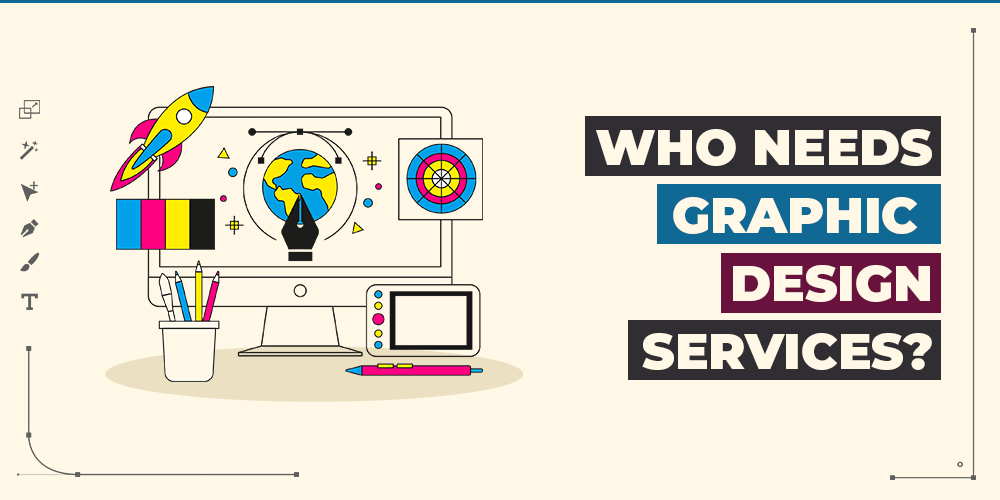 If you are curious about who needs a graphic designer and why you clicked on the right link/website. In this blog, we briefly unfold this curiosity in an easy manner. We explain to you why a graphic designer is necessary for successful businesses.
When we brainstorm about the history of graphic designing in a simple manner, we get the idea that since this process of selling products and services started, the need for a graphic designer would be right there. Review back in history or what product/service you think about, you definitely would reflect that all businesses needed graphic designers because they had to show what they sell in one way or the other. It could be a simple banner, logo, cloth, wood, card, or anything attached to the shop's door. Therefore, you got it right, graphic designers have been there for a long time.
Now, as technology revolutionized businesses through digital forums, the methods and operations of graphic designers also changed. Today, graphic designers are expected to be highly skillful and creative in their approach while using latest technology and when they make company logos, graphics, or design websites. The research proves that if a company's website is difficult to operate because of its design, nobody is going to buy that product or avail of that service and will move on to another seller. The reason is the immense amount of sellers out there in the market operating in the same field and hence the eternal business competition that comes with it. To excel amongst all these latest business concerns, you, for sure, need a skillful, intelligent, and creative graphic designer.
Having a good and effective graphic designer provides you with the following benefits:
The good graphic design leaves a good impression of the company in the visitors' eyes when they see your website or look at your company logo.
Good logos shape the client's perspective about the company. Therefore, the creative graphic designer has to connect with the client.
Graphic designing helps to increase traffic on websites because the more catchy it is, the more potential customers will take a look at it and stay to browse.
Graphic designing helps you boost sales through an innovative and engaging approach to dealing with graphics and media tools.
Presents a cool, clear-cut, and sophisticated brand message to potential clients.
Effective and, in fact, necessary for new startups and businesses to develop a kool identity by working with a graphic designer.
All these effective benefits are offered by graphic designers. In a nutshell, a graphic designer makes your company logos and takes care of website designing so that you can form an effective and successful brand identity. Engage the user and make them spend time on your site. Looking for experienced yet creative graphic designers in the market? Just reach to us at Comstar USA, and we will take care of your graphic designing assignments.