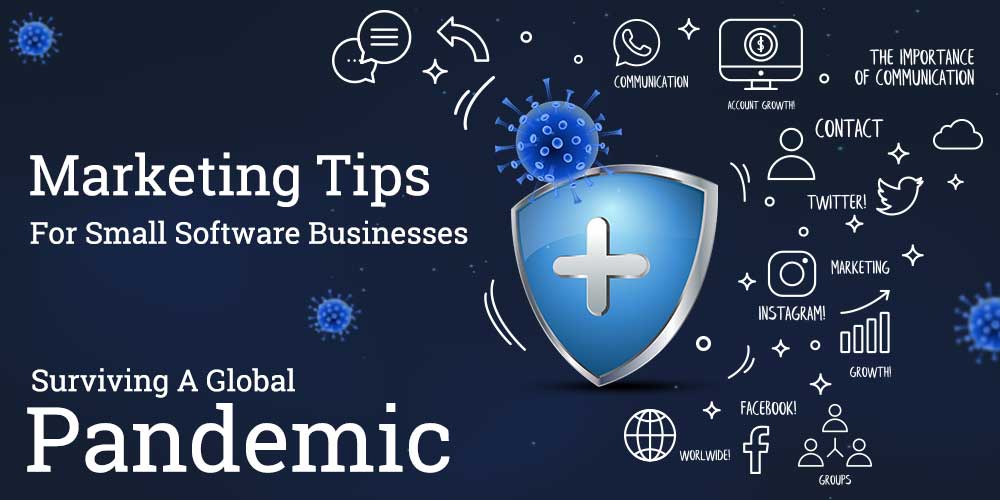 Most people had never thought that, in their lifetime, they would have to deal with a significant health crisis that would turn the entire world upside down.
There has been so much uncertainty, stress, and overall frustration due to the ongoing global pandemic, but that doesn't necessarily mean that your software business has to suffer.
Below, we'll explore some marketing tips that you can execute so that your clients, as well as your company and your employees, will have one fewer thing weighing down on their minds during these uncertain times.
Embrace Video Conferencing
In the past, video conferencing was usually only used when clients from far away would schedule a meeting to discuss how best they want to design a website or what kind of code would work best for their app.
Now, it has become necessary for everyone to keep informed about day-to-day business practices from the comfort of their home (or office if your company is already back to conducting business in person).
There are plenty of different platforms that have risen from obscurity and are now helping businesses stay connected.
These platforms include Zoom, WebEx, Slack, and many more.
Screen sharing features are also helpful for those needing to inform and explain their services when they can't do it in person.
Software companies have a reputation to uphold when dealing with other people's software, so the savvier you can get with these video conferencing apps, the better it will look for your business.
All that's left is to pray for a stable network connection, as software engineers know that their livelihood depends on it.
And just because you're using other people's tools and platforms, that doesn't mean that your software business doesn't need its own logos and graphics.
Use Logo Creator today for free! 
Increase Communication
With all of these video conferencing and instant messaging applications at your disposal, there's no reason why you can't use this opportunity to up your communication game.
All of the uncertainty in the world can weigh heavily on people's minds and impact their mental health, especially if you have remote employees due to the pandemic.
These people are usually very appreciative of frequent and consistent updates and having the feeling of someone reaching out to them promptly when they send a message.
Things can move pretty fast in the software development world, so that's why it's extra important to keep your team and your clients updated at all times.
Utilize PPC Ads
Now that people are spending more time online now than ever before, it creates a perfect opportunity for you to get your marketing campaigns out where thousands, maybe even millions of people, can see them.
Pay-per-click ads (PPC) are a way to help your company, and relevant information about your services get pinned to the top of the search results on Google and social platforms like Facebook.
Every time someone clicks on one of these ads and goes to your website, you will have to pay a small fee in exchange for the new traffic.
However, the benefit of doing this is that you'll be making more money as a result of people coming to your site and buying your software.
In the end, the PPC fees you're paying to the search engine will be peanuts in comparison to what you are now earning for your business.
Turning Bugs into Features
As far-fetched as it may seem, the pandemic can impact your business in several positive ways.
If you input these tips into your business practices and stay strong in the face of uncertainty, programmers and developers will recognize that and be more likely to continue their business with you and tell their colleagues and friends about your business.
The code you need to succeed is right here in front of you. It's up to you whether you will click "Run" or leave it hanging in the program.