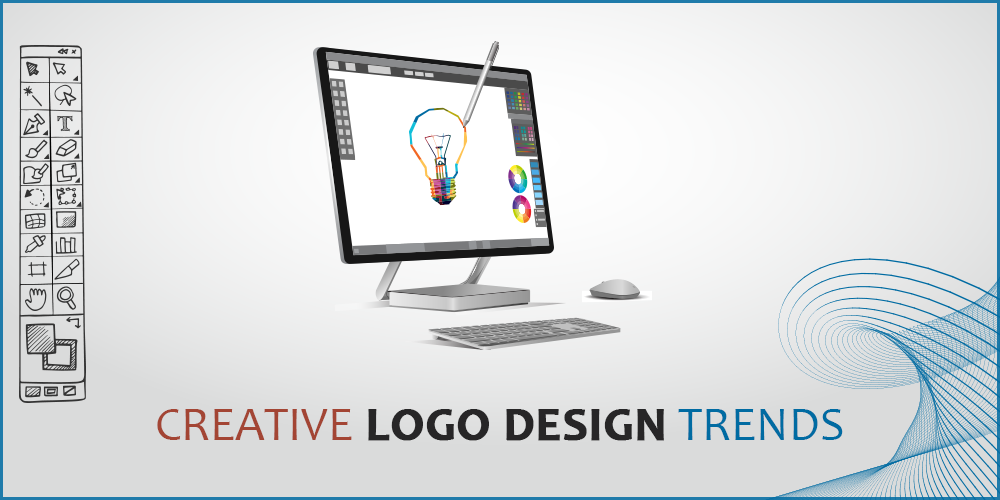 Logos are a significant part of any business organization's identity. They are the first thing which represents your organization before any client even talks to you in person. Thus, they need to be sophisticated, well thought-out, and unique. In this blog, we discuss the ten latest logo trends in 2021 that lead the creative logo trend industry.
Firstly, stained glass logos are considered very modern nowadays. With their medieval Church yet innovative look, they become pretty unique and give an antique perspective.
Drawing with Perspective: This is a very simple yet beautiful approach to making logos. They easily communicate the complex identity of a business organization in a simple way using flat-designing techniques.
Using Simple Geometry: This approach presents a classical geometrical use for logos using triangles, circles, squares, rectangles, and other shapes stuffed with relevant organizational information.
Using Divergent Letters: If you don't want your customers or clients to bother much about your logos, divergent letter logos are made for you. They are the simplest logos ever since they simply use English letters with a bit of style and sophistication.
Using Human Portraiture: If your business is related to a human personality, you can use the face of that particular person in the logo, making your brand more exciting and easier to recognize. KFC logo is an ideal example in this regard.
Using Long Symmetry: These types of logos use symmetrical lines with all the activity happening in the middle. They are like giant pillars taking care of the whole building with the middle part being used for other stylistics, content, or creativity purposes.
Funny Characters: This category uses certain entertainment, cartoon, or fun characters to play with. They present a funny or casual perspective to a business hence making things easy and accessible for all.
Modern Symbols: These symbols take one to the past and give a solid historical/traditional message about a brand or a concept. They also give a royalty perspective to the brand.
In-Motion Logos: These are used for most technological purposes while giving a thought that certain companies will keep experimenting and innovating with their new products and services. They also help in keeping the clients wait that something extraordinary is yet to come.
Using Various Colors: They use different colors with various logo style combinations and hence give a simple-cum-complex perspective to your logos.
Thus, if you want to build subtle logos for your new business venture at a reasonable cost from funny characters to stained glass logos or from modern symbols to divergent letters, reach out to Comstar USA. We will be happy to make a unique logo for you.