Manufacturing produces in-large scale products from raw materials, processes, and machines, typically through an assembly line, where each station does a specific task to complete the final product. Utility Odoo's business solutions can proficiently run manufacturing businesses.
Odoo supports all Five types of manufacturing processes:



Basic Repetitive

Discrete

Job Shop

Continuous

Batch
Odoo has modules designed to ease the monitoring and control of the manufacturing process. It can manage the process from initiation to final product.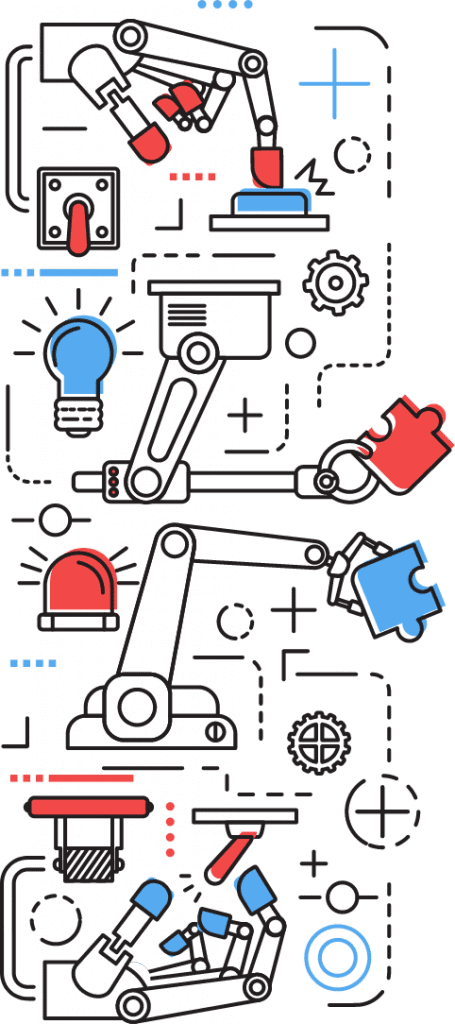 Here are some of the critical features of Odoo
that can be used in manufacturing:
Bill of Materials
(BOM) Management:
Odoo allows manufacturers to create and manage Bills of Materials (BOMs) for their products. A BOM lists all the materials required to manufacture a product, including quantities, prices, and suppliers.
Odoo can use work orders, which schedule and track manufacturing tasks. Work orders can allocate resources, track progress, and manage quality control.
Odoo's production planning module helps plan manufacturing operations, including scheduling production, managing inventory, and tracking delivery schedules.
Odoo's maintenance management module can manage maintenance operations, including preventative maintenance, corrective maintenance, and predictive maintenance.
Odoo can manage inventory levels, track movements, and replenish stock. The module can help manufacturers ensure suitable materials to meet production needs.
Odoo's quality control module will ensure that products meet quality standards. This module can set quality control checkpoints, track results, and manage non-conformance issues.
Overall, Odoo offers a comprehensive set of features that can be used to manage various aspects of manufacturing operations. With its modular design and customizable nature, Odoo can be tailored to meet the specific needs of a manufacturing business.
Book a demo with Comstar USA today!