Stone
Fabrication Industry
Natural stone installation's offsite work is a complex set of tasks such as measuring, templating and scheduling that needs the same precision in every step, just like its onsite fabrication. Comstar USA has created a specialized installation software; powered by Odoo in a breakthrough of its kind, looking at all the gritty details that make stone installation a lengthy, tedious and primarily expensive process. Once you receive a demo, you will know what has been missing- taking your fabrication business to new heights!
Comstar USA strives to make each category for your organization a user-friendly experience with the least number of steps. Our installation software primarily focuses on creating an airtight feature within Odoo where nothing can go wrong.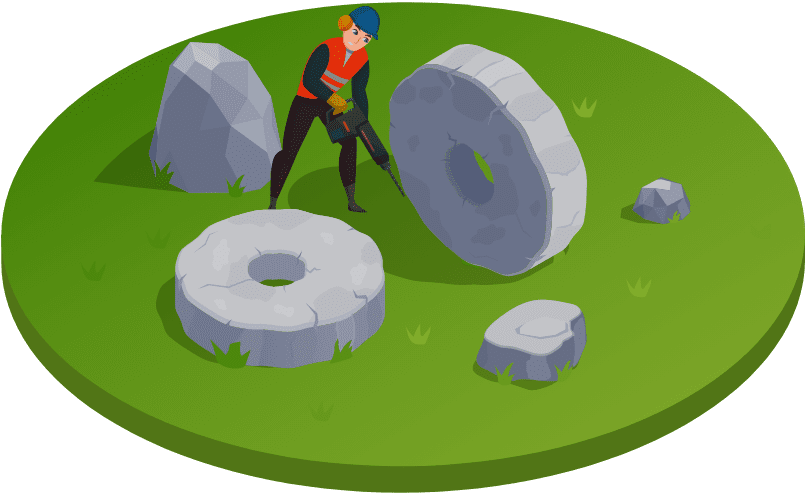 Odoo offers a range of modules that can help manage various aspects of a stone fabrication business, including:
Odoo can help manage the sales process, from creating quotes and invoices to managing customer orders and tracking sales performance. Setting the appropriate tax treatment for clients. Ensuring that the salesperson has covered all the options. Attributes and tasks required for a successful error-free sale.
With Odoo's inventory management module, stone fabricators can keep track of their raw materials, finished products, and supplies, helping to reduce waste and improve efficiency, such as scheduling and charging for cancellations and using the lot and serial numbers to track raw material.
Odoo's module can help manage and integrate with the production process, from planning and scheduling to quality control and delivery.
Odoo's accounting module can help manage finances, including invoicing, payments, and payroll.
Odoo's customer relationship management (CRM) module can help manage customer interactions, including lead tracking, marketing campaigns, and customer support.
In addition, Odoo offers a range of third-party modules and integrations that can further customize the software to fit the specific needs of a stone fabrication business. Odoo's open-source nature also means developers can adapt and customize the software to create custom solutions for unique business needs.