The retail industry manages a complex
network of suppliers, inventory, sales,
and customer data.
Odoo software can be an essential tool
for retailers, providing a centralized platform
to manage their operations efficiently.
Here are some benefits of using
Odoo software in the retail industry: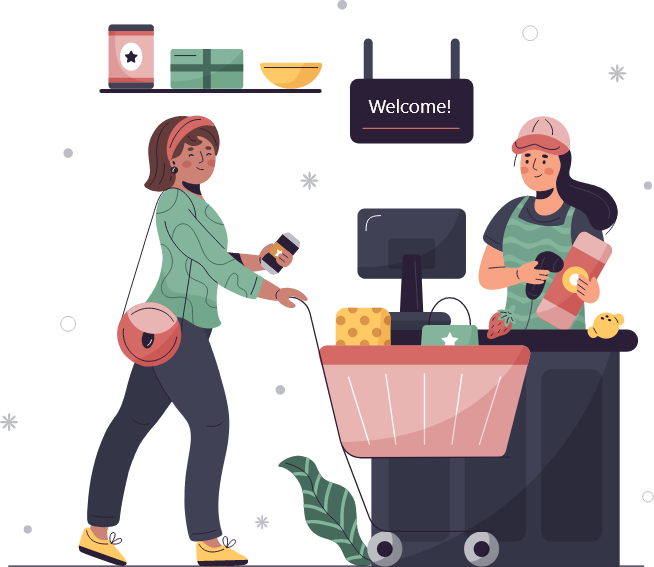 Odoo software can help retailers track inventory levels, set up automated reorder points, and generate reports on inventory movements. Businesses will then be able to ensure that they always have the right amount of stock on hand, improving customer satisfaction and reducing the risk of stockouts.
Odoo includes a robust POS system allowing retailers to manage sales and transactions efficiently. The POS system can be customized to meet the needs of specific businesses, allowing for efficient checkout and inventory management.
Odoo software can help retailers manage customer data, including contact information, purchase history, and loyalty program data, which helps businesses improve customer engagement, personalization, and retention.
Odoo software can integrate with popular e-commerce platforms, including Shopify and Magento, allowing retailers to manage their online and offline operations from a single platform.
Odoo includes various reporting and analytics tools that help retailers track sales, inventory, and customer data; therefore, Odoo can help businesses identify trends and make informed decisions about their operations.
Odoo software can help retailers streamline operations, reduce errors, and improve customer satisfaction. Whether you're a small retailer or a large enterprise, Odoo can help you manage your business more effectively and efficiently.
Key components
within the Retail Business are: