Field Service Management
Odoo Field Service Management unites a number of different modules under a comprehensive package. These components are appointments scheduling, delivery of onsite repair services, installations scheduling, vehicle tracking, all this while giving visibility to customers through a customer portal.
Odoo Field Service consists of the following components:
Scheduling Appointments
---
Employee Assignment
---
Time Trackings
---
Service Delivery Route Planning
---
Cross Selling
---
Quotations and Invoice
---
Work Order and Task Management
---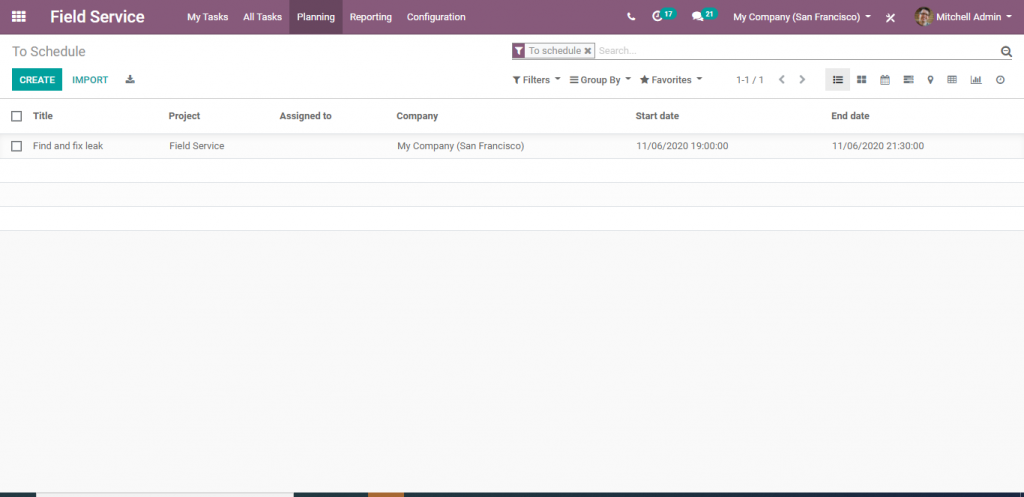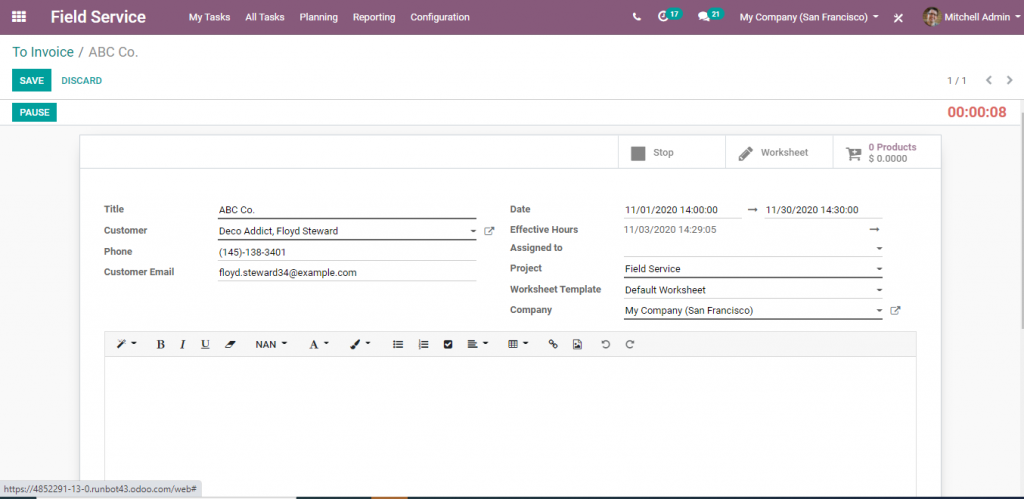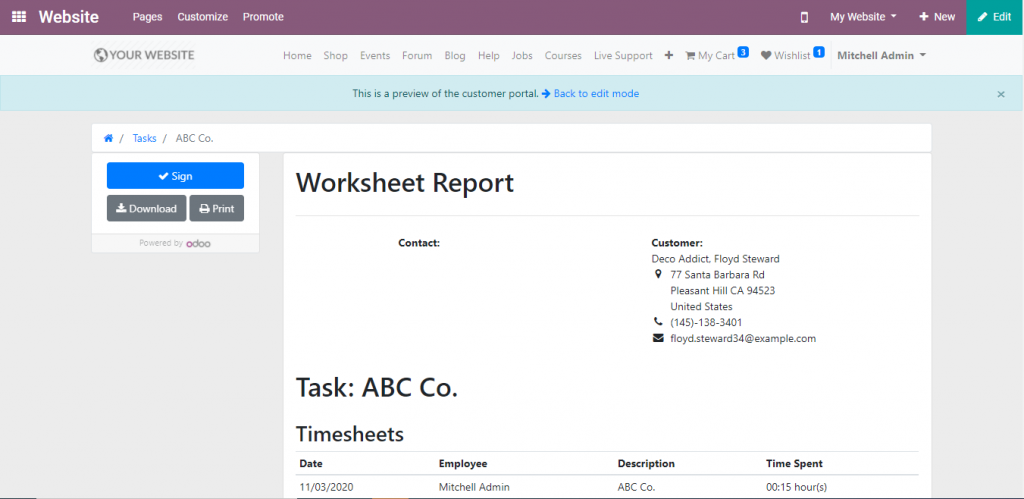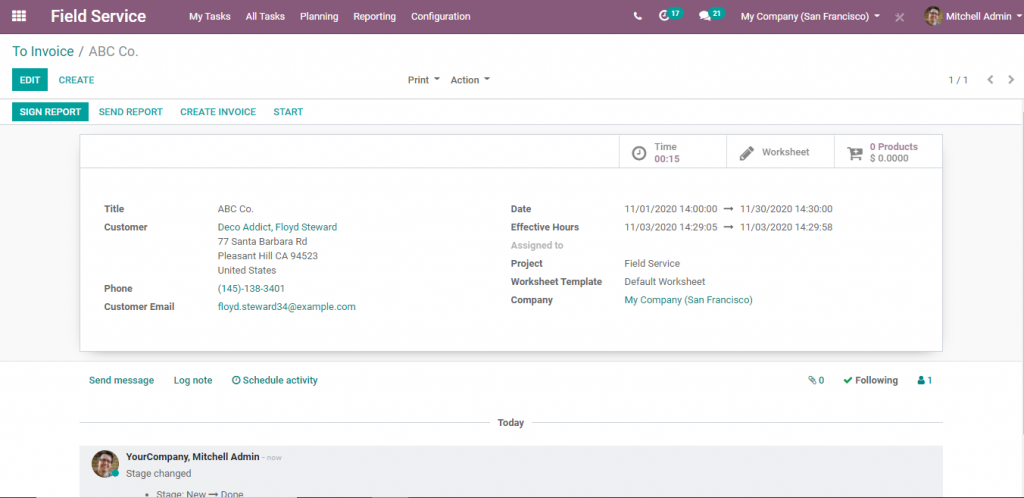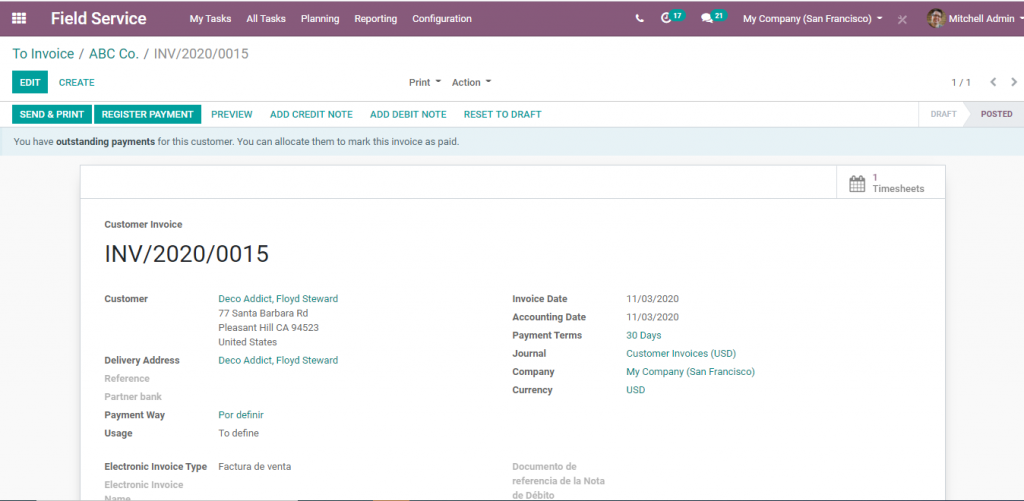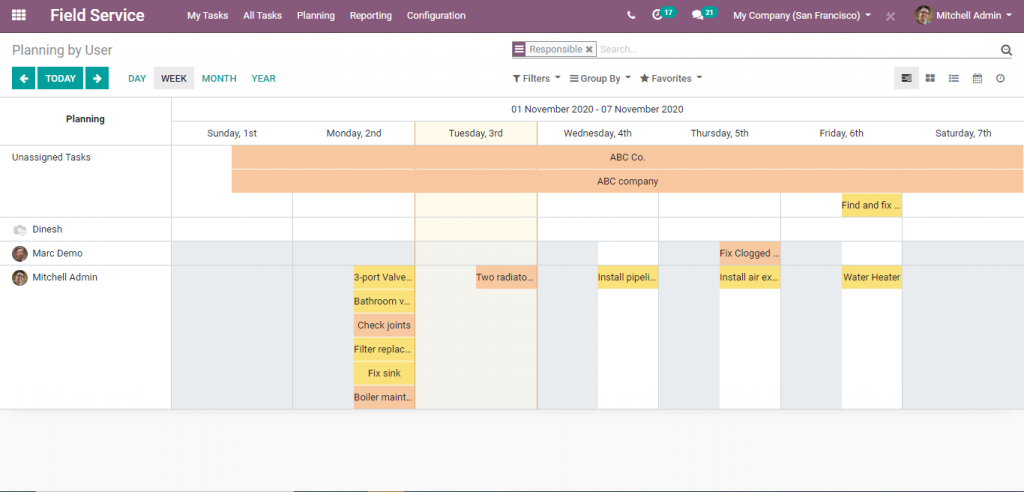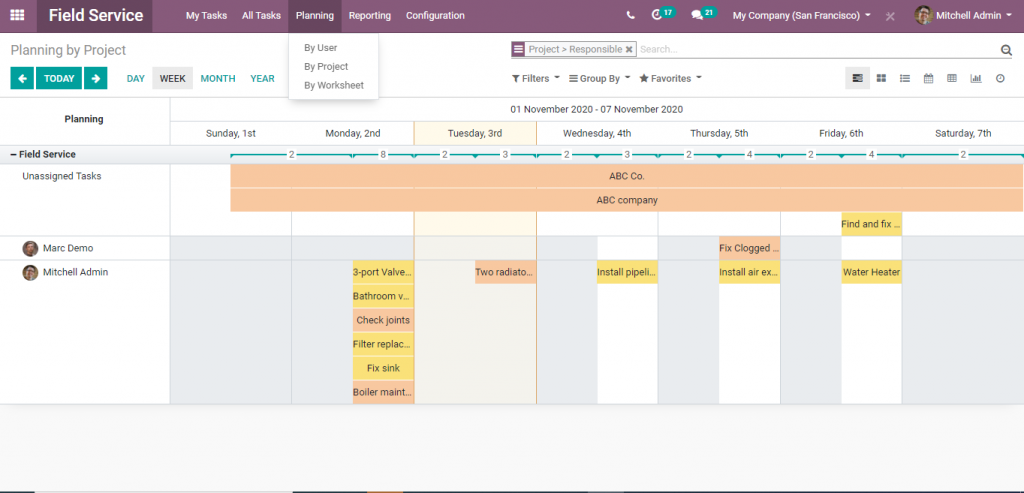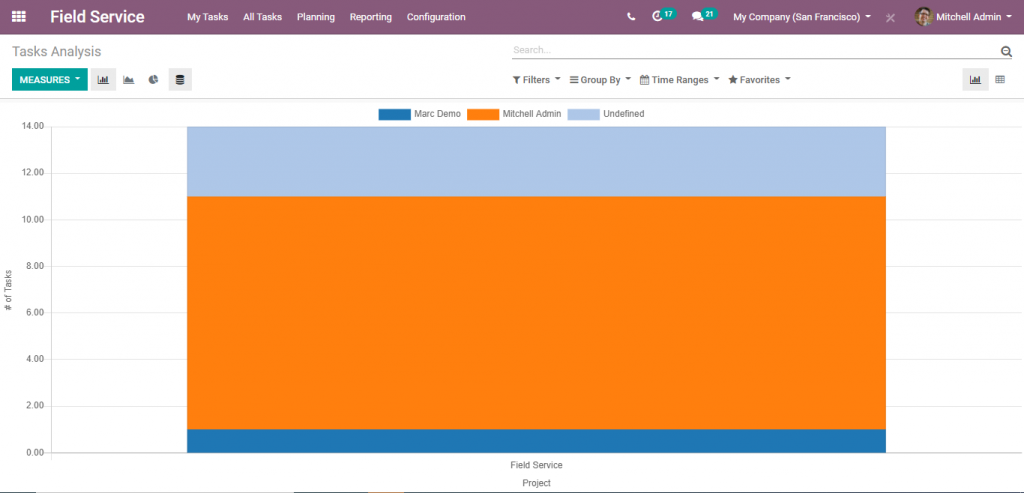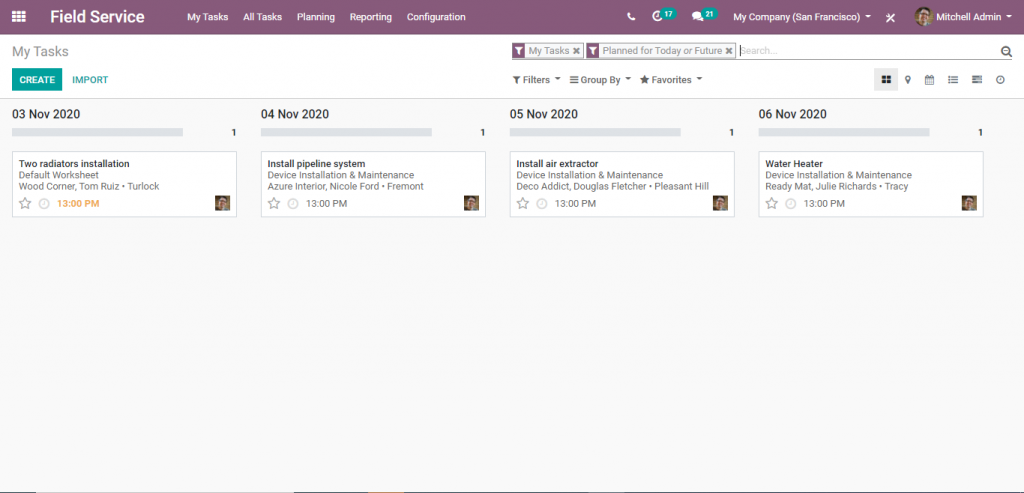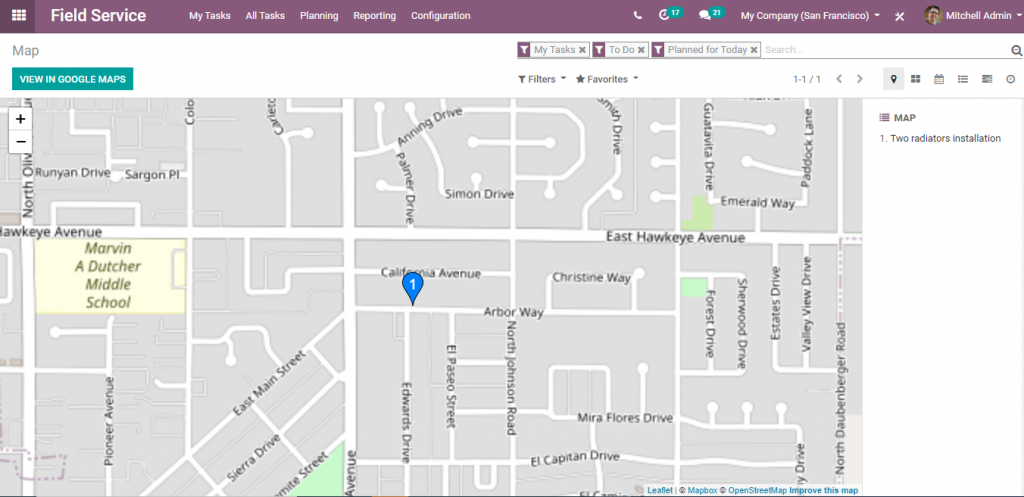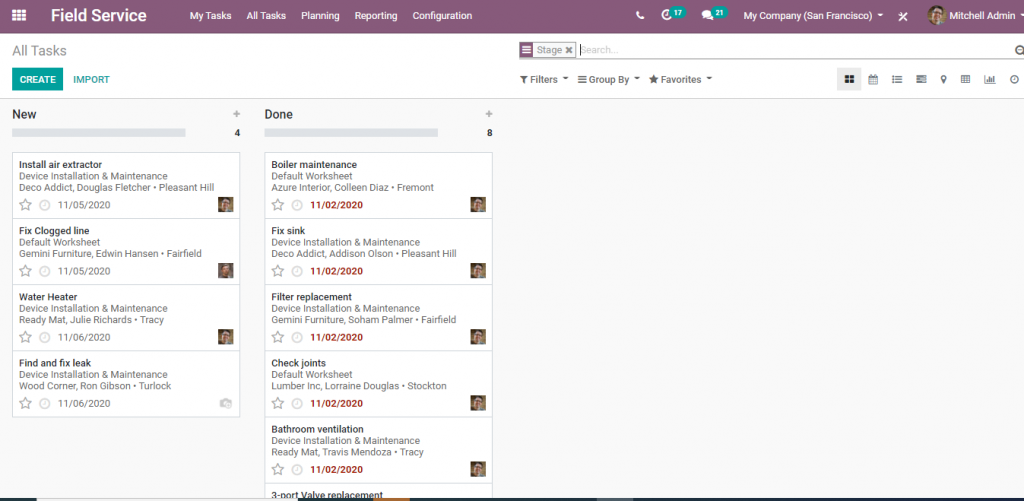 This module is fully integrated with other key Odoo modules like Projects, Sales, Invoicing, Timesheets, Inventory, Scheduling and Client portal
Central Dispatch Function
Dispatch summary screen to get a birds eye view of all the service calls, any empty slots, any unassigned slots, idle time for service staff.
---
Service Capacity Tracking
Dispatcher view to see that all the technicians are booked and do they have any spare slots for service calls. Know when to add capacity. Skill level matching. Allocating time-slots for high value installation calls.
---
Workflow Optimization
Seamless transition of workflow between Client care and central Dispatch. Client care is focused on scheduling appointments while dispatch ensures the right skill set is assigned to the appropriate service call. Dispatch summary screen can be used to optimize work load for each service individual.
---
Designated minimum Time-Slots for High value calls
Service time-slots are set aside for high value calls, such as new customer installs. Certain minimum number of new installs have to be scheduled every month. Other maintenance calls will not be allowed to take all the installation slots.
---
Client Care Delivery Scheduling
Based on zip code and address suggest optimum delivery days to client when scheduling recurring deliveries. Suggestions are based on existing routes to accommodate additional customer based on preexisting routes whenever possible. Suggested days lead to optimization of route and delivery sequence. Easy to skip deliveries and recurring based on customer preferences.
---
Delivery Routes Optimization
For each delivery route use predefined sequence of deliveries based on customer address, optimized for each route. Driver follows the optimized delivery route based on previous prerecorded experience.
---
Invoicing and Accepting Payments
Service and Deliver personal can take credit card payments from clients as they perform the service. Clients can also pay on client portal.
---